I love Hummus
I love it and I forget about my love until I make it and then remember how much I love it and how much my family loves.  This includes the three-year-old who will lick the bowl and spatula like I had made cookies when I make it.  Here is a really easy recipe for it and I throw everything in my food processor and then drizzle in the olive oil.  Also don't be afraid to add quite a bit of salt,...
Coconut Oil - One Solution for All Skin Conditions... →
I am so going out and buying a jar of coconut oil! sosmommy: Found this article about why coconut oil works so great for your skin, especially for those of us with acne. Thought y'all might appreciate it, since I had a couple comments on my post last night about being skeptical of using an oil on your skin, especially your face.  So, there you have it. Coconut oil does not solidify on your...
Watch
Liam is learning to ride a real bike. He has graduated from his much used and loved balanced bike. I can't believe how quickly he has picked up peddling it won't be too long before we take the training wheels off. His dad is so proud.
Watch
Meant to post this so long ago.  This was Liam's open house the first of March at his preschool.  He is the one in the middle in the red plaid shirt.  I think he gets his stage persona from me. ;)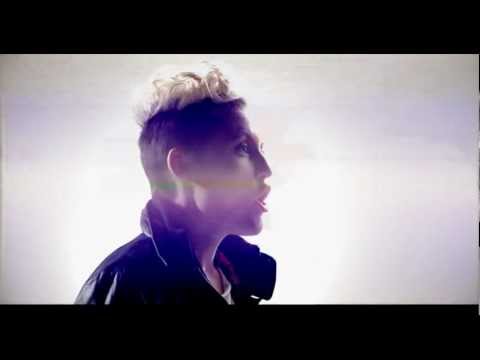 Two kids is hard.
I'm having one of those days. Nothing seems to be going right. Liam was home sick from school and I swear he got his sister sick as well. So I have two sick kids and only one of them that napped. And I bet you can guess which one it was. This no napping led to an all out fight with a 3 year old, and as anyone who's ever fought with a 3 year old can tell you noone wins that fight....
Luci's Photo Shoot →
http://jarahill.com/blog/ Love every single one of these photos.  Can not recommend enough my two girlfriends that are photographers.  They both do amazing work.  Luci's first photo shoot was so relaxing and easy.  Who knew that photographing a two week old could be this easy. 
For Nursing Moms →
I am about to begin nursing again and I am always on the look out for items that make that a little or a lot easier on me.  Not that I don't love nursing, I do.  But it can sometimes be a pain in public.  I am really thinking about buying one of these shirts.  What do you think? http://undercovermama.com/
30 Rock: Thank You, Liz Lemon, for Being You(via... →
I loved this show!  And I am really sad that it is now gone.  If you have not ever watched this show then you are really missing out and you need to get on netflix or hulu or whatever now!  The finale was last night. "Today marks the series finale of 30 Rock, which, over its past seven seasons, has become and continues to be one of the best and most unique sitcoms on television to date.
1 tag
Watch
moser: Liam sings "the tiger song" (stereo by pavement) Love that my son likes really cool 1990's early 2000's indie rock bands just wish he didn't have to listen to the same three songs every time we get in the car.
Roast Pork Loin with Apples on the Food Network →
Making this for dinner tonight.  I make pork chops with apples a lot and thought why not a whole pork loin. 
Chocolate chip peanut butter cookies →
http://www.loveveggiesandyoga.com/2011/10/chocolate-chip-peanut-butter-oatme al-cookies.html Liam and I made these today.  He has started to really take an interest in cooking, especially if we are making cookies. The recipe calls for oatmeal but when we started making the cookies Liam demanded that we leave out the oatmeal.  Since we are making these for his teachers I thought may as well let...
Cinnamon bread recipe →
I forgot to include the cinnamon bread recipe yesterday in my blog post.  Sorry about that, must be pregnancy brain at work. ;) http://thepioneerwoman.com/cooking/2010/08/homemade-cinnamon-bread/
Watch
This Thanksgiving I visited my home town in Kansas. It is a smaller town of around 12 thousand people or so. And let's just say that it is so small that one of the highlights of this town is that they got an Applebee's a couple of years ago. This tourism ad skit on SNL reminded me so much of vacationing here that I am still laughing about it several days later. Hope everyone had a...
Fall Pears →
http://www.thekitchn.com/fall-breakfast-1-158809 I love fall fruit!  Fall fruit to me means pears and apples and the more the better.  Today I had two soft pears leftover from my coop share so I thought, what could I bake that has pears in it.  Of course the internet to the rescue.  I found this recipe on a new site that I have been using lately for recipes called The Kitchn, thekitchn.com .  ...
dinner tonight →
http://www.foodandwine.com/recipes/massaman-curry Making this tonight but instead of chicken doing all vegetables.  Which means lots of potatoes, broccoli, and red pepper.  I love making curries when it is cold outside just like soup and chili, curries are best served when the leaves are falling and there is a chill in the air. (no matter how slight the chill is in Texas)
Mother Load: 19 Surprising Facts About... →
I, like most people who live in the world, have run across a toddler or two in my time. The problem is, I didn't really pay super close attention, though, as I never intended to have an actual toddler, so like zoning out during the first six weeks of geometry and never picking up on how to prove a…
Dadspin: Hey, America, Don't Let Your Children... →
http://deadspin.com/5942620/hey-america-dont-let-your-children-shit-at-restaurant-tables Here's a fun little news item: a Utah woman named Kimberley Decker took her kids out to eat and snapped a photo of a nearby family toilet-training their kids right at the dinner table. Now we happen to be potty training Liam right now but I have not even thought of this genius idea.  So doing this the...
Football Dinner →
It is September which in Texas only means one thing (well really two things).  One; it is still hot as hell and two; Football.  The Dallas Cowboys played there first game on Wednesday of this week and to celebrate the kickoff of a new season and possibly the only day my husband will be happy about his team.  We decided to host a couple of people for dinner and football.  I made the best spaghetti...